PREORDER: Crime Lab - Fall in Love With Every Thing CS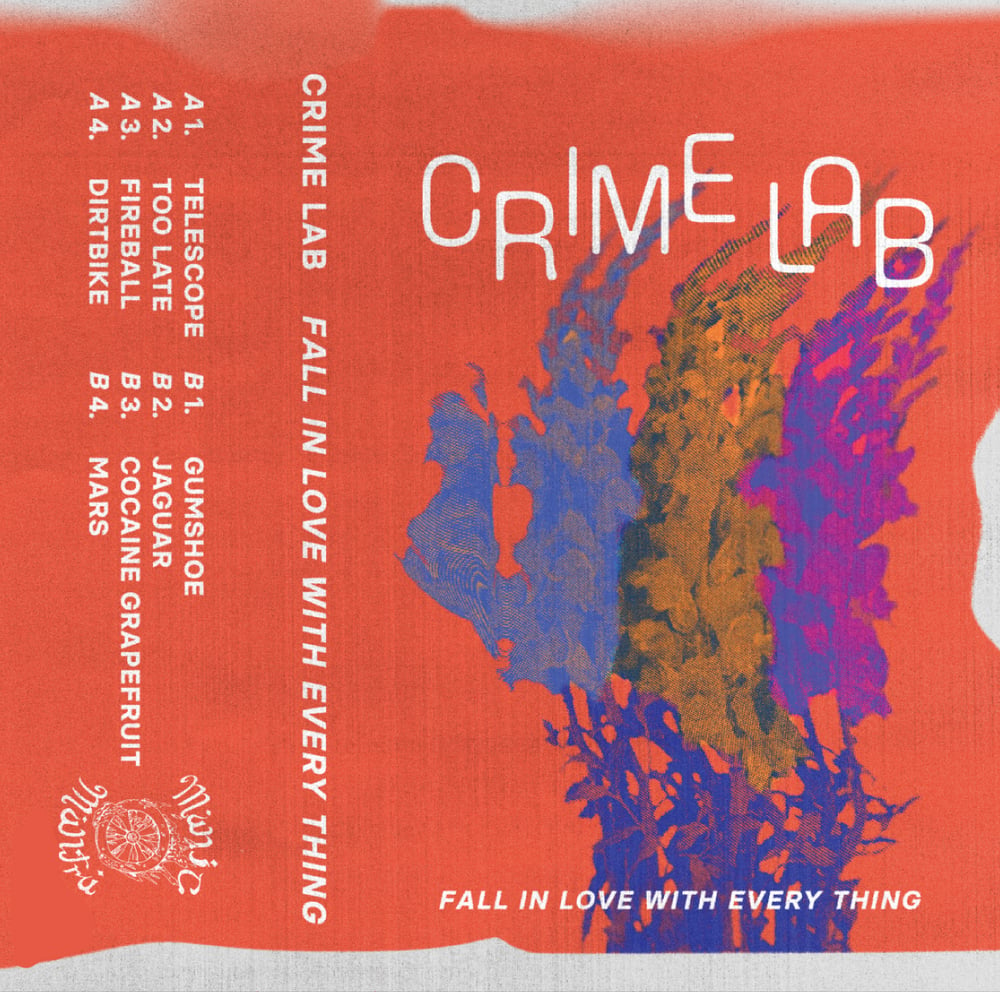 PREORDER - Cassettes ship March 15th
This release should have came out last Friday and I'm a little concerned I let Oskar down again. Crime Lab is from Albuquerque and have put out two prior releases, which is awesome for us because I bet we got another tape on the way if they don't think we're unprofessional.
Crime Lab really honed in on making their most catchy and poppy material yet. It sounds like if The Lemonheads tried a bit more instrumentally? It sounds like The Strokes if they weren't ultra rich kids whose names can be found on Epstein flight logs. Lyrics flow between introspective 30s meanderings, wanting to get high but not all the time, and love.
I cannot recommend this record more, I hope it reaches the audience it should.
PRESSING INFO:
100 cassettes
TRACKLISTING:
1. Telescope
2. Too Late
3. Fireball
4. Dirtbike
5. Gumshoe
6. Jaguar
7. Cocaine Grapefruit
8. Mars