Dazy - MAXIMUMBLASTSUPERLOUD CS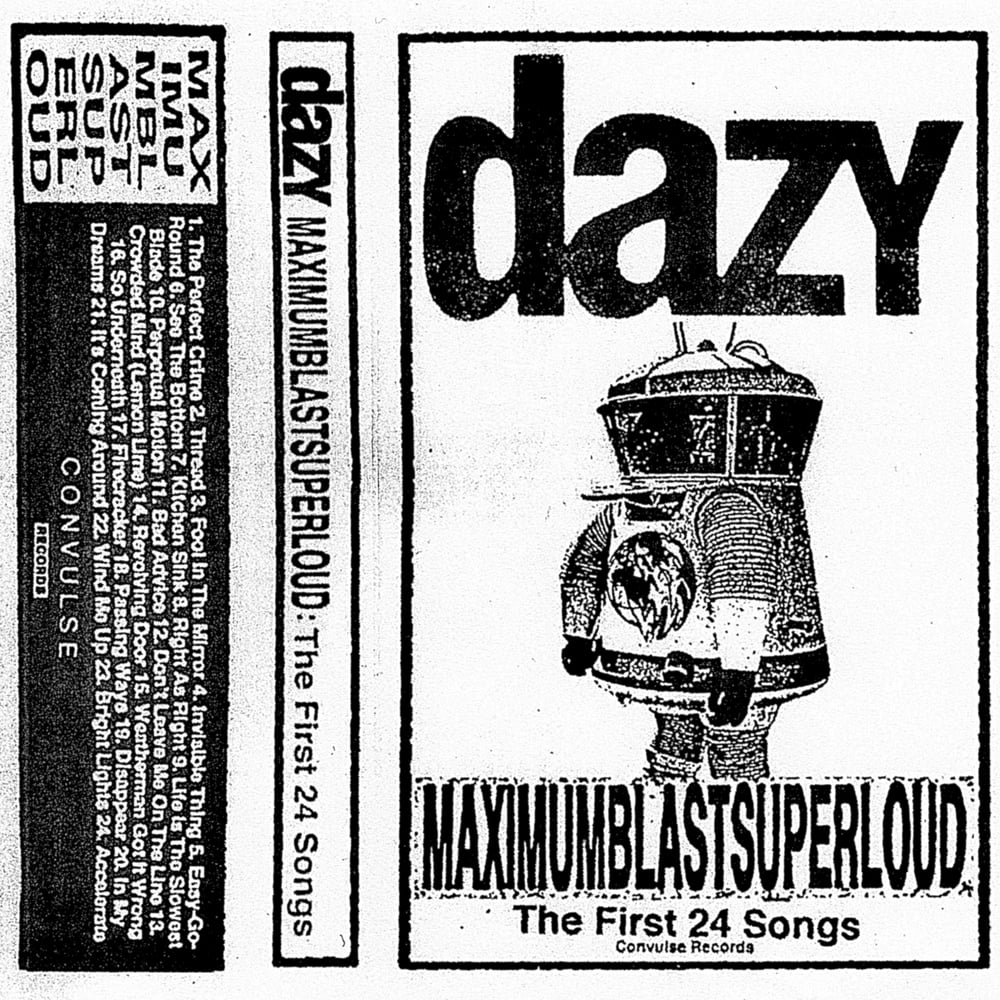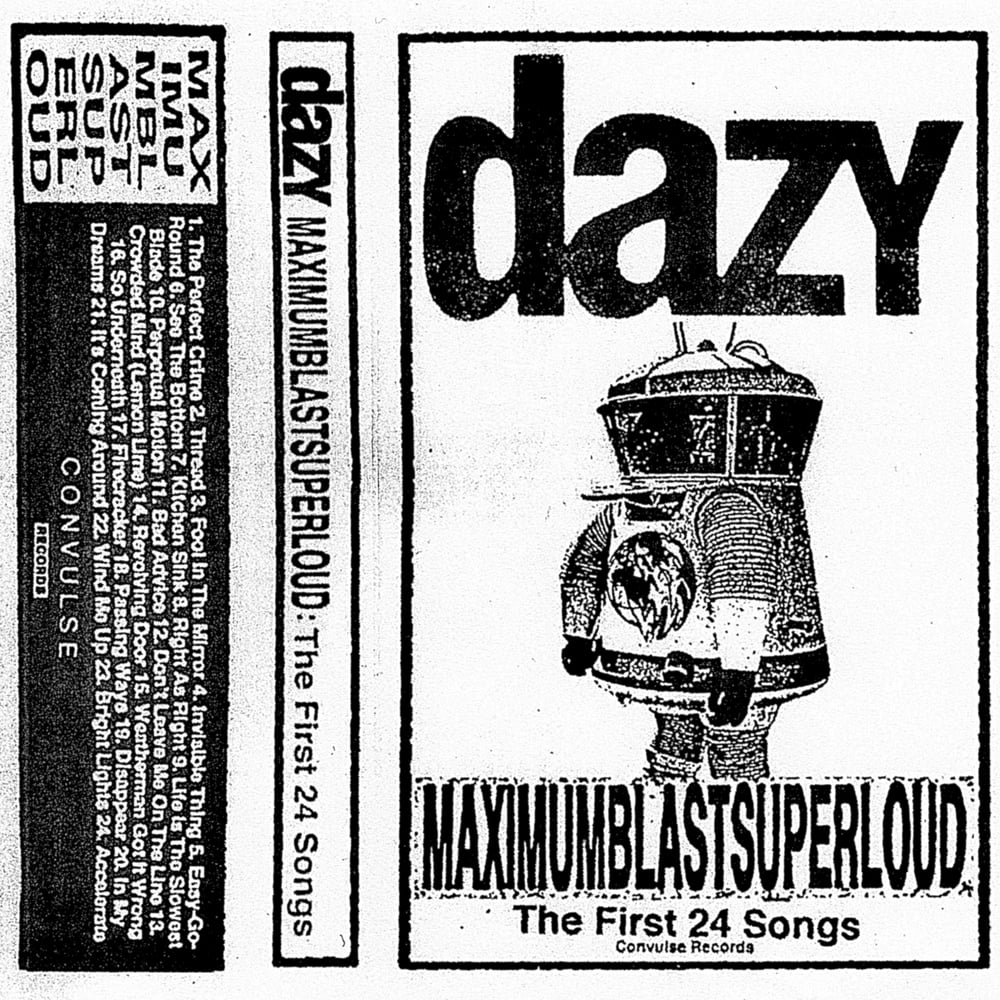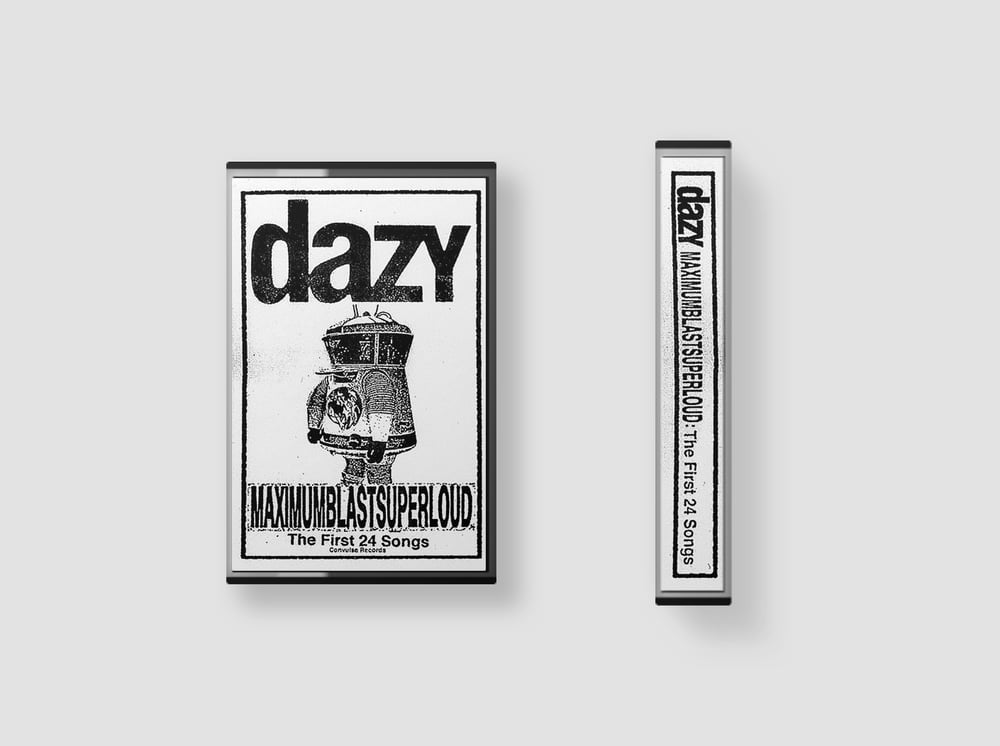 "One amp. One mic. One person. Countless hooks. That's the Dazy formula. Since first releasing the single Bright Lights b/w Accelerate in August 2020, Dazy mastermind James Goodson has been writing, recording, and releasing new music like a man on the hunt to find the best pop hook, and he won't stop until he's put all of them into his songs. With the release of MAXIMUMBLASTSUPERLOUD: The First 24 Songs, Convulse Records collects all of the singles and EPs from Dazy's first year onto one tape. And because Goodson can't stop making things, there's five brand-new songs up top to prove there's plenty more in the tank.
Showcasing a unique set of influences, Dazy's sound marries thumping drum machine beats, blasts of feeding back guitar, and sugar-sweet hooks into something that sounds like Godflesh covering Oasis—or maybe the other way around. With lean songwriting that recalls Teenage Fanclub but a home-recorded production style better suited for Big Black, Goodson builds a constant churn of abrasive, consuming noise and then makes it catchier than anyone else would ever dare to."
Cassettes limited to 200 copies across 4 pressings.
TRACKLISTING:
Side A:
1. The Perfect Crime
2. Thread
3. Fool In The Mirror
4. Invisible Thing
5. Easy-Go-Round
6. See The Bottom
7. Kitchen Sink
8. Right As Rain
9. Life Is The Slowest Blade
10. Perpetual Motion
11. Bad Advice
12. Don't Leave Me On The Line
13. Crowded Mind (Lemon Lime)
Side B:
14. Revolving Door
15. Weatherman Got It Wrong
16. So Underneath
17. Firecracker
18. Passing Ways
19. Disappear
20. In My Dreams
21. It's Coming Around
22. Wind Me Up
23. Bright Lights
24. Accelerate