Gumm - No Frontier b/w Leave Me Out CS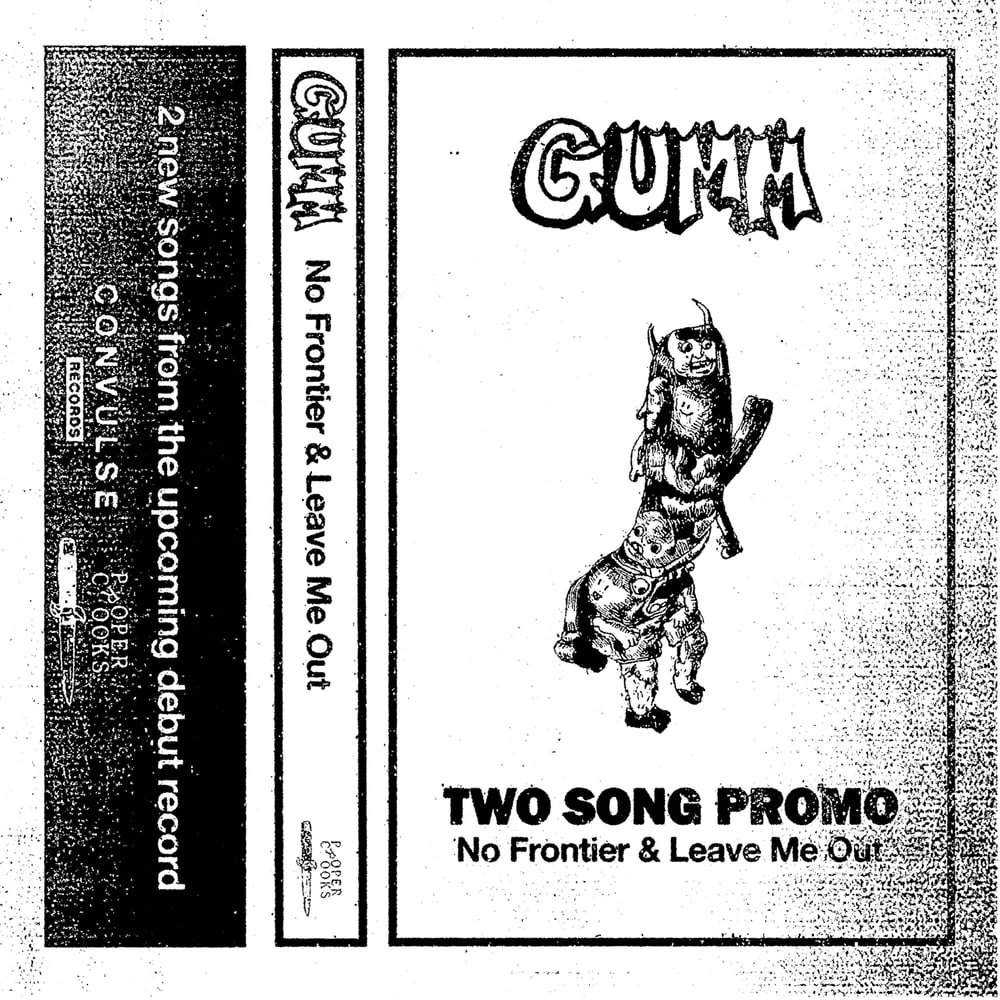 A two-song cassingle featuring unreleased material from Gumm's upcoming Convulse Records' LP Slogan Machine. Art by Will Sutton - layout by Ilija Necovski.
This promo tape is limited to 100 copies and will be available at Gumm's upcoming tour with Spy and Discreet. It is also the first release from Convulse imprint Proper Crooks.
TRACKLISTING:
1. No Frontier
2. Leave Me Out