PREORDER: The Executed - Demonstration CS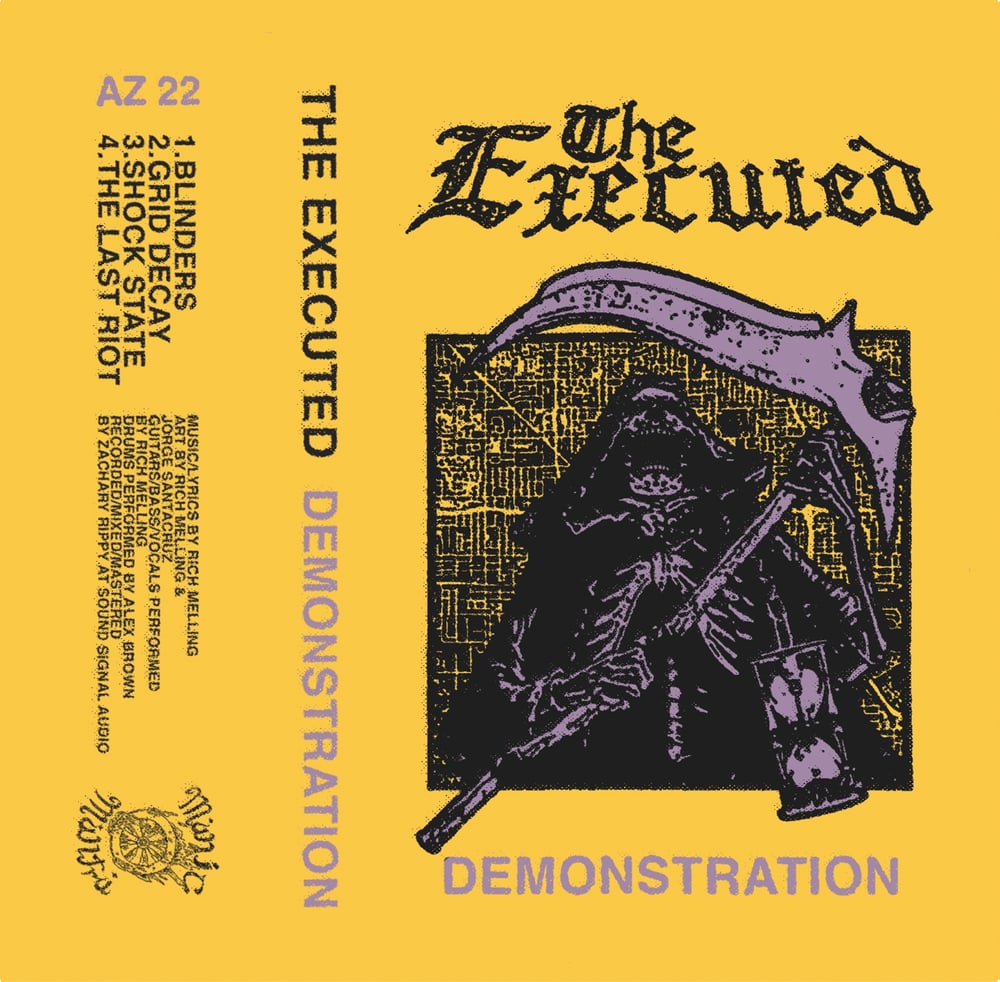 PREORDER- tapes ship in 3-4 weeks.
MANIC MANTRA 04
The Executed pulls influence from The Stooges, Motörhead, 4 Skins as well as modern bands like Violent Reaction and Arms Race. The Executed's songwriter Rich was born in the UK but currently lives in AZ. The Executed channels his vision of CLASSIC hardcore while keeping it fresh and modern--amplifying tightness and aggression across 7 minutes of straight forward hardcore punk.
Tapes limited to 50 copies
TRACKLISTING:
1. BLINDERS
2. GRID DECAY
3. SHOCK STATE
4. THE LAST RIOT